Lightning Strike
---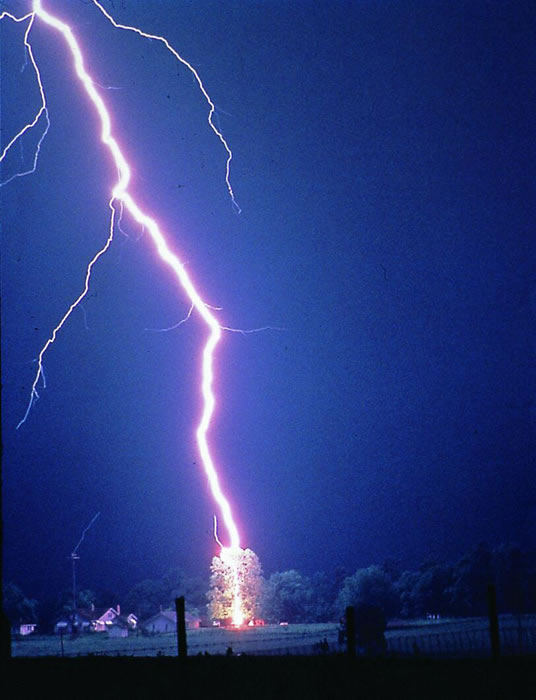 Start CPR immediately on any person who is not breathing and does not have a pulse. Call for emergency medical services. Instructions for doing CPR can be given over the phone by the emergency dispatch center.
Any person suspected of being injured by lightning should be evaluated in a hospital's emergency department, even if injuries are not obvious.
Medical Treatment
All victims usually are hospitalized and observed for shock, abnormal heart rhythms, heart attack, bleeding, or other complications.
The doctor will treat those injuries that are discovered on the physical examination.
Head injury indicated by a loss of consciousness and or confusion is frequently treated by observation in the hospital.
Possible injury to the heart that shows up on an abnormal ECG or in blood enzyme levels is usually managed in the hospital by observation and medicine if needed.
Ear and eye injuries are treated as needed with referral to an appropriate specialist.
Paralysis is usually temporary but may require observation in the hospital.
Spine injuries usually require hospitalization for observation or surgical stabilization.
Broken bones may be treated with splinting or may require surgery.
Symptoms of nerve injury (numbness, tingling) can generally be monitored by a neurologist.